Altare Elio Barolo Docg 2014 Cerretta Vigna Bricco Riserva [case of 6 bottles]
Buy this wine
Wine details
About this wine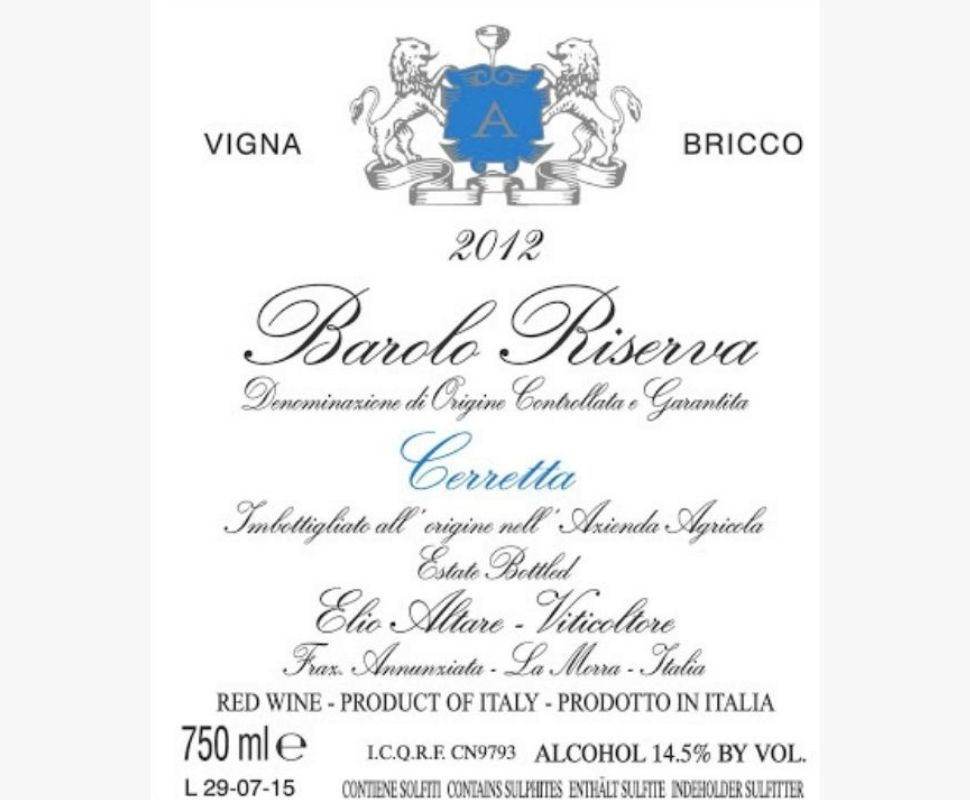 Located in Serralunga, the Cerretta vineyard plays host to some of Barlo's greatest names, including Giacomo Conterno. Altare magnificently interprets the Serralunga cru in this modern classic, which spent 24 months in barrique, 20% new. There is exhilarating progression in this wine and a never-ending finish. The tannins are tight and there are menthol notes, anise and liquorice.
This is usually the last wine I taste in the Elio Altare lineup, but because of the delicate nature of this vintage, this wine comes after the Barolo Arborina and before the Cannubi (both from 2016) in order of increasing intensity. The 2014 Barolo Riserva Cerretta Vigna Bricco offers sharp intensity and a polished, subdued approach. The aromas presented mirror the wine's birthplace with the dark fruit, ferrous earth, blood orange and tarry licorice that is characteristic of Serralunga d'Alba. It sees 24 months in oak, with only 20% new wood. The wine is dense and well structured, thanks to the quality of the tannins at the back. Some 4,800 bottles were released.
Intense and forthcoming aromas and flavors of cherry, strawberry, tar, iron and vanilla draw you in, while the structure is there, yet not overbearing. This red delivers a little more fruit and less austerity than is typical of the vintage. Best from 2024 through 2043.
The 2014 Barolo Cerretta Vigna Bricco is the most successful of the 2014s from Elio Altare. Deep, powerful and resonant in the glass, it fills out its ample frame nicely. Black cherry, plum, chocolate, menthol, licorice and dark spice flesh out in an ample, textured Barolo that shows why the Barolos of Serralunga are so compelling.