Krug Champagne Aoc Rose 24eme edition
Buy this wine
Wine details
About this wine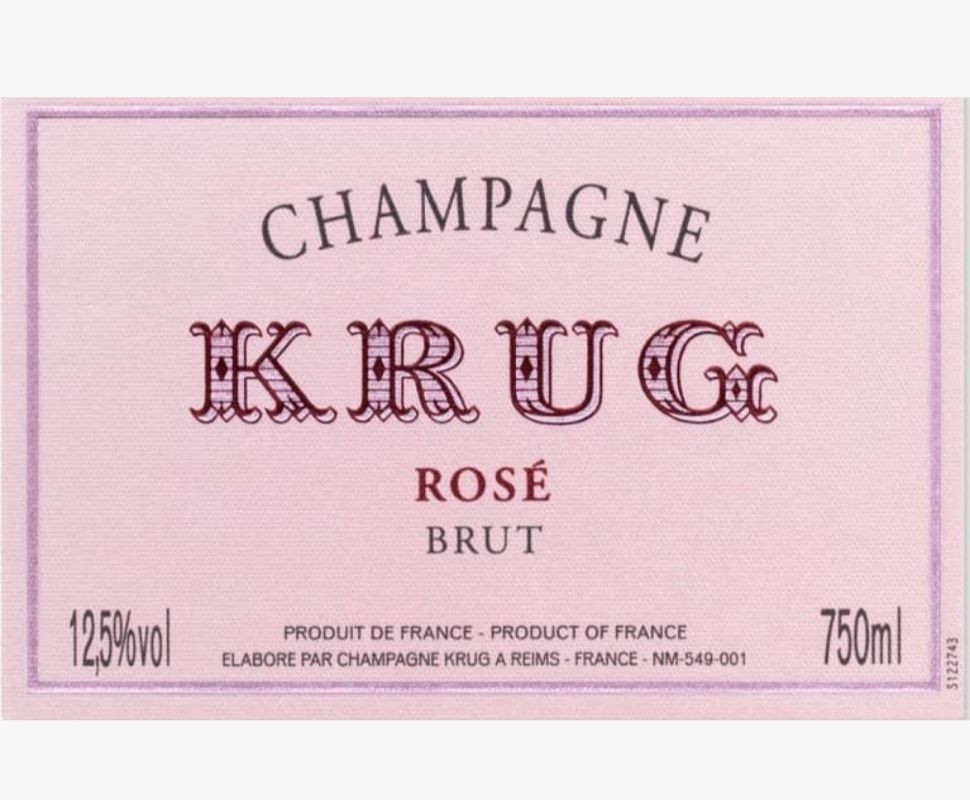 Krug Rosé is inspired by the dream of the fifth generation of the Krug family to conceive a rosé Champagne that did not yet exist, one that could be re-created each year. Every Édition of Krug Rosé perpetuates this legacy. Krug Rosé is surprising, as it replaces a good red wine at the table with brio. This Champagne is a delicate blend of wines of the year with wines from selected plots of the House's vast reserve library, completed with traditionally macerated Pinot Noir to add structure and spice. A rest of around seven years in Krug's cellars gives Krug Rosé its refined elegance and character.
A richly fragrant rosé Champagne, leading with grilled nut and ground coffee notes, segueing into exotic saffron and curry spice aromas that season the palate's panoply of poached apricot, toasted brioche, spun honey and crème de cassis flavors. Shows a fine, satiny mousse, with a bright spine of acidity that creates a long, mouthwatering frame for the expanding profile. Disgorged spring 2018. Drink now through 2030.
A very vinous rosé with sliced strawberry and peach aromas and flavors with a steely undertone. Hints of cream and biscuit. It's medium-bodied, tight, linear and precise with pinpointed structure that goes straight to the center palate and carries on through the long finish. Very fine tannins provide drive and length. Drink or hold.