Krug Champagne Aoc 2002 (gift box)
Buy this wine
Wine details
About this wine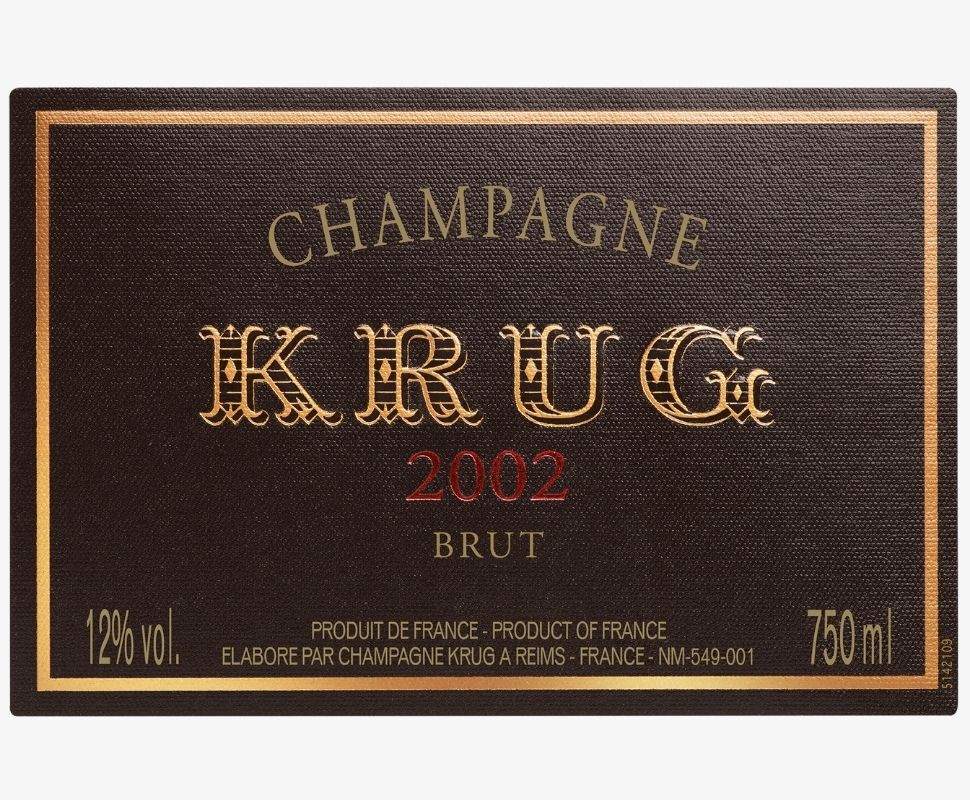 Krug's 2002 Brut (ID 415064 – disgorged IV/2015) has an intense citrus color and opens with a generous, intense yet fine and precise bouquet that indicates great depth and elegance. Red fruit flavors on the nose lead to a generously rich yet pure, highly refined and elegant palate, with lots of ripe cherry fruits and delicious yeasty flavors. This is a highly complex and tensioned but beautifully balanced 2002 with a charming dosage that gives perfect roundness. The finish, however, is clear, fresh and well-structured, if not taut, and very mineral. Tasted in Reims in April 2018.
Beautifully aromatic, this leads with aromas of ground clove, coffee liqueur and mandarin orange peel, adding crystallized honey, dried cherry, acacia blossom and toasted brioche notes on the expansive palate. Rich in flavor and broad in structure, with verve driving this through to the long, satiny finish. Drink now through 2027.
This is perhaps the best bottle of Krug's 2002 Vintage I have tasted. Expansive and creamy on the palate, with lovely finesse and brightness, the 2002 is quite expressive today. I don't see the depth or pedigree that might place this wine among the best examples of the year. Instead, the 2002 Vintage continues to be an underwhelming wine by Krug standards.
Exotic and opulent with dried peaches and apricots, yet wild with croissant and pie crust. Full body. Layered and energetic. So complex with nutmeg and cinnamon. Perfect Champagne.