Marchesi Di Gresy Barbaresco Docg 2016 Gaiun Martinenga [case of 6 bottles]
Buy this wine
Wine details
Producer
Marchesi di Gresy
About this wine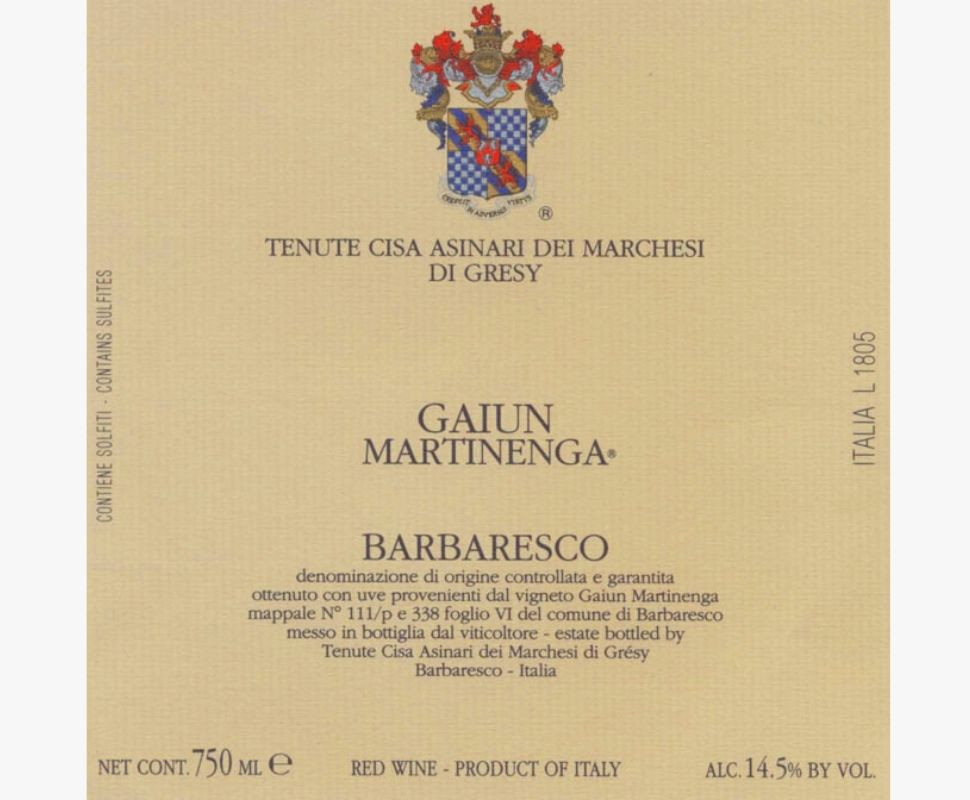 What a pretty wine. The Tenute Cisa Asinari dei Marchesi di Gresy 2016 Barbaresco Gaiun Martinenga reveals some of that candied cherry, blue violet and medical herb that we saw in the other releases from the historic Martinenga vineyard, but in the case of this vintage, all those aromas are presented with heightened intensity and clarity. The tannin is firm, but it serves to elevate and prop up that delicate palette of flavors and aromas. I'd give this wine a few extra years and a good decanting, and your patience will be amply rewarded. I am very taken by this beautiful expression. Exactly 8,133 bottles will hit the market in September 2020.
Gorgeous aromas of cherry, strawberry, rose, eucalyptus, iron and tar mark this detailed red, which is balanced and rich, with a firm, well-integrated structure for support. Long and expansive on the finish, with a slightly dusty feel in the end. Best from 2023 through 2042.
The 2016 Barbaresco Gaiun Martinenga packs a serious punch. The rich style of this site married to the classicism of the year results in a Barbaresco that is going to need a bit of time to come around. Gaiun is often plush and voluptuous. In 2016, large-scaled tannins wrap around all of that fruit intensity, adding a very appealing dimension of structure. Sweet red cherry, cinnamon, mint, cedar, rose petal and blood orange build into the complex, layered finish. I have seen the Gaiun age effortlessly in its top vintages. I have no doubt that it will be the case here as well.
So delicious and beautiful now with crushed ripe strawberries, flowers and hints of walnuts. Medium to full body and polished tannins. Refined and gorgeous. Drinkable now, but better in two or three years. Better after 2023.