Rocca Bruno Barbaresco Docg 2014 Rabaja
Buy this wine
Wine details
About this wine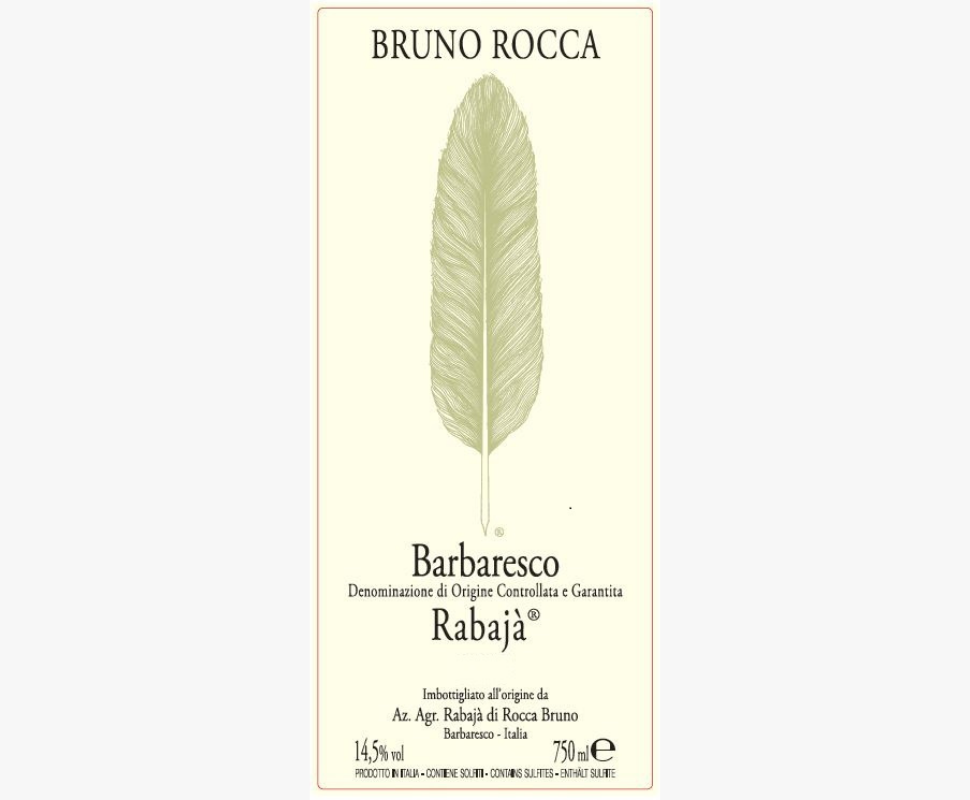 This is a delightful cool-vintage Nebbiolo that promises a long aging future ahead. In fact, I bet this wine will prove more interesting as it evolves, compared to a warmer vintage such as 2015 (which I tasted beside this wine). The 2014 Barbaresco Rabajà is tightly bound and firm at its center. It shows fragrant tones of wild rose, cassis, crushed mineral and balsam herb at the edges. These delicate nuances should develop and take on more power as the wine moves though time. This vintage ends with a vein of fresh acidity that adds to the focused and tight youthfulness of the wine today.
This is settling into a nice groove, with cherry and strawberry fruit still at the fore, while tobacco, soy and mineral elements begin to exert themselves. Offers fine energy and precision, ending in a long finish. Best from 2023 through 2040.
The 2014 Barbaresco Riserva Rabajà is dark, dense and powerful, with muscular tannins, all of which give the wine its distinctive brooding feel. There is real depth and substance in the glass. Some of the new oak influence (from a new cask in 2014) needs to integrate, but there is plenty of potential here. Sweet red cherry, hard candy, wild flowers and mint are some of the many notes that develop in the glass.
Very pretty aromas of strawberries, flowers and hints of rose powder. Medium to full body with tannins that build on the palate. Yet, it always stays in check. Bright and clarity make this wine. Drink or hold.